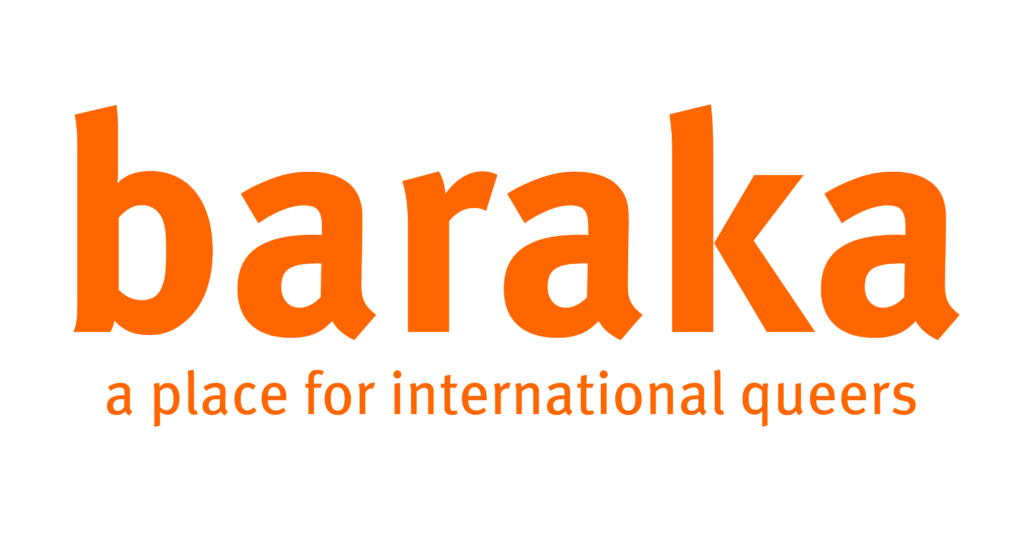 baraka is a place where you can be yourself
Since 2005 baraka has been an open meeting place in the center of the gay scene in Cologne for international queers and their friends.
baraka is a meeting point for BI-PoC*, refugees, people with a migration history or experience of racism who indintfy themselves as lesbian, gay, bi, trans*, inter*, non-binary, gender-fluid and queer.
Here you can exchange ideas, personal experiences and have fun.
Besides having fun, if you are going through difficult situations and looking for support you can also find it in baraka.
In this meeting baraka offers a variety of LGBTIQ focused events, workshops (HIV-STD prevention, migration and refugees issues) and group activities as well as outdoor and indoor activities.
baraka also offers initial counseling and referral to colleagues at rubicon or to other institutions/organizations.
baraka meeting take place every Friday, from 6 – 10 p.m. at the rubicon.
In summer ( June to October )
Twice a month in rubicon (1st and 4th Friday of the month) and one more Friday outdoor activities
All baraka meetings and events are coordinated by rubicon employees, the baraka team.
baraka team can be reached from Monday to Friday (except Tuesday) from 10 am to 4 pm.
*BI-POC: acronym for "Black, Indigenous, and People of Colour"
Open meeting every Friday, 6 – 10 p.m.
Initial Counselling/Clearing
Events on LGBTQIA+, flight and migration, gender etc.
Culture and Empowerment
German lessons
HIV/STI prevention
Our collaborations ( with registration)
Asylum consultation, every 1st Friday, 2 – 5 p.m.
baraka@rubicon-koeln.de
Tel: 0221 – 2766 999 – 35 or 34
baraka mobile:+ 49 (0)176 – 44433159
Faisal Attar – arabisch, deutsch, englisch
Tanya Parvez – deutsch, english, russisch, polnisch
Ching LeeWang – mandarin, deutsch, englisch
Parsa Shahini – farsi, deutsch